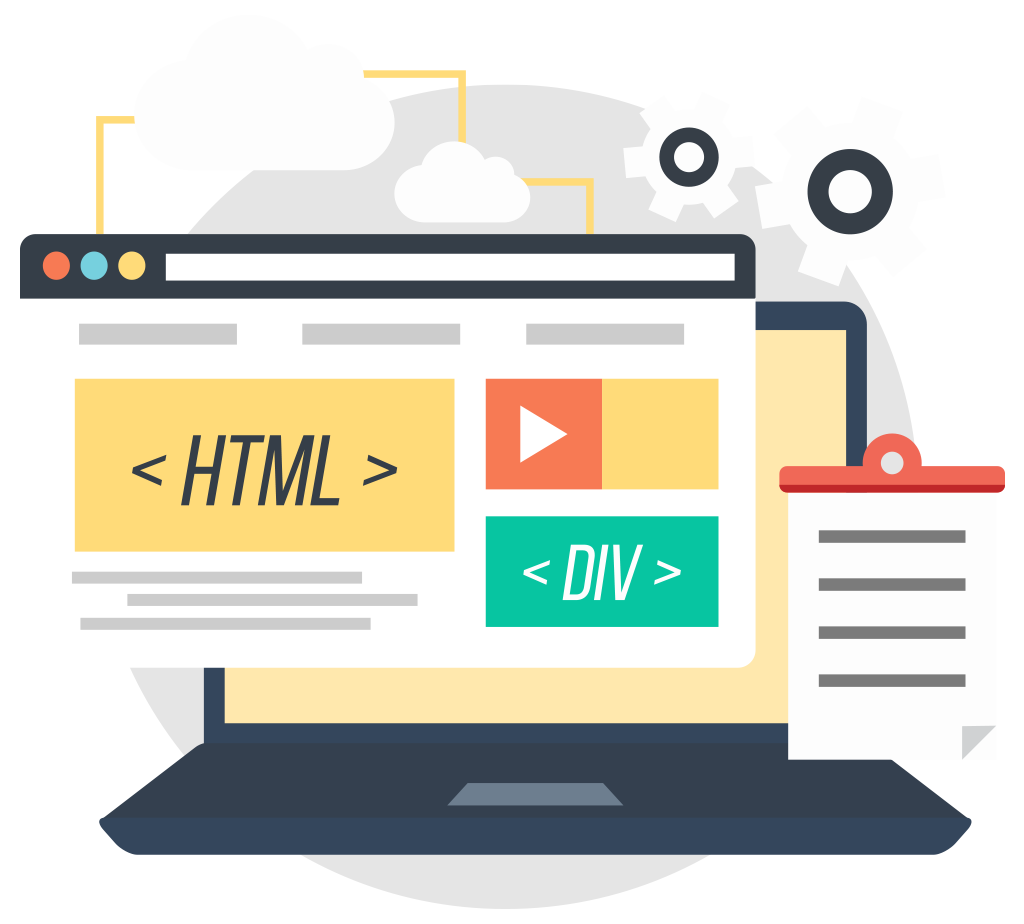 Website Design & Development Company
We create digital experiences that excite and inspire people creating spark in web design and development including ecommerce development, responsive mobile friendly website design, custom development and others.
Web designing is an art and every website has to showcase something that is unique.
Our main focus is to create bespoke websites for clients in accordance with clients' requirements.
In addition, our administration area (CMS) is tailor-made to each client's request allowing maximising the website performance.
What we offer
We are passionate about creating new and emotive experiences.
In this competitive arena, excitement is not just adequate; the success of a website depends on how it inspires action and conversion.
Our website development services encompass:
Website design
Custom website development
Bespoke and open-source CMS solutions (WordPress)
Web application development
Personalised Website Designs
We work on various domains and create personalised website design for our clients. Our experts give a personal touch to the websites and are in constant contact with clients throughout the development stage.
Put you in Control
We provide our clients with a flexible website management system that allows them unprecedented control over their own website. In addition, we ensure optimum speed of the websites with proper security.
Ecommerce Website Development
We provide our clients with the WordPress/Woocommerce solution, which is one of the most flexible e-commerce platforms for designing user-friendly and barrier free websites.
Ecommerce websites demand dynamism; therefore we look at users' profiling, task analysis and create comprehensive information architecture.
Project Management
Ecommerce websites are complex and projects are notoriously challenging, so we have built extensive solutions starting from basics, project recovery, project management to design implementation. We use different types of ecommerce website development platforms such as Shopify, Magento, Bigcommerce and Woocommerce.
Responsive Mobile Friendly Website Designs
We strategically build websites customized around clients' businesses. We build websites that emphasize on delivering measurable results. We create mobile-friendly websites using responsive web designs techniques. We work on various platforms including WordPress, Magento etc.
These responsive websites easily adapt to any size screen, including mobile devices, tablets, and various desktop resolutions. We create responsive mobile friendly websites that work well, easy to read and navigate when viewed on various devices.
Minimise Bounce Rate
We create websites that are captivating and reduce bounce rate. We extensively work on minute details and create great visually appealing websites. We focus on every aspect of websites that will impact on online presence. We understand the importance of first impression and build unique and attractive websites that will grab visitors' attention.
Website Development Best Practices
We use best practices for developing websites using latest HTML and CSS and have in-depth analysis of Search Engine Optimisation (SEO) to make sure that all websites are created with maximum visibility. We use open source content management system and also customised CMS, which are flexible, extensible and tailor-made to fit our clients' needs. Our content management system is created after extensive testing.
Website Hosting Service
We provide Australia based website hosting server. Our website hosting servers are VPS (virtual private server). Our VPS hosting offers cPanel for easy web hosting management, DDOS protection, Emails, Auto Backup, Server Maintenance, Managed by professional, Fast SSD storage for files and database and support and many more features.
Why Us?
We have years of experience in website design and development, and our success in the industry is owned to our thriving relationships with our clients.
We are creative in our approach and take our clients' visions and objectives very seriously. We work on both functionality and aesthetics of websites and build well-designed and engaging websites.
We are process-driven company, focusing on project management to control and manage all website designs.
We live in the age of competitiveness both in terms of quality and affordability.