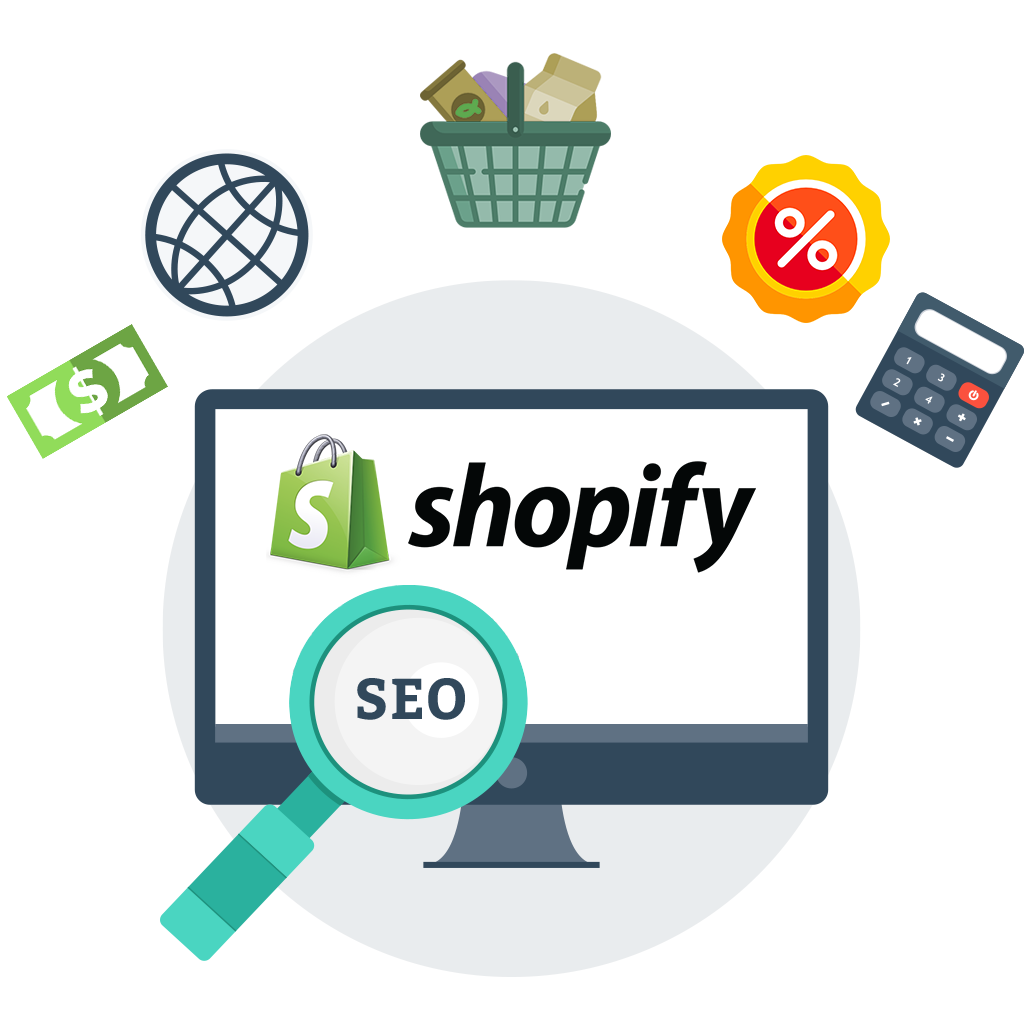 Shopify SEO Sevices Agency in Australia

We are a professional online marketing agency, working on to improve the search engine visibility of Shopify Ecommerce sites and bring lots of organic traffic that will eventually convert it into sales.
Shopify has grown exponentially in the recent years. With more than 377,500 active stores and over $29 billion in sales, it has become one of the most popular ecommerce platforms in the global arena.
We not just work on building backlinks but also stress on technical optimisation and content marketing. These things are essential for proper optimisation that will bring a load of sales. We also work on blogging and media linking to boost SEO rankings and drive referral traffic.
Our Strategy
The foremost thing is to audit the existing website if any. Also, we discuss with our clients to clarify about their goals. We review the current sites, understand website traffic, rankings, faults and opportunities.
We work extensively on keywords; research the main phrases that potential customers search. Different phrases reflect different stages of users' buying process. Therefore, it is important to understand the target audience and how the keywords are going to rank or eventually assist in sales.
We use various advanced tools to evaluate the analytics and keyword research. With years of experience in online marketing, we use time tested formula to find the appropriate strategy. Of course, with new technology, strategies may change with time, but the good old strategy is to find the right thing is through human conversation to discover the right keywords.
A very important part of our strategy creation is to study competitors. We do an extensive competitive analysis and find the right path that creates a value, something unique that will give an edge over others.
Finally, we define a time-line to fulfill the objective and get a positive ROI.
Technical Aspects of Shopify SEO
First thing we do is to evaluate the website and structured data, HTML coding, redirects, shopping cart optimisation and other technical aspects. We also work on on-page optimisation part which comprises:
We do not overlook the content part of ecommerce websites. So, we create content that is appropriate and rightly optimised. We work extensively on product descriptions, incorporation of keywords and tags on images. We work on guides, product reviews, videos and post related articles on various article websites, blogs and forums.
Content marketing involves the circulation of content in various media to get quality traffic. We only work on recognised media and bring the target audience to the website. Also, it helps to build valuable backlinks, which is essential in organic ranking in search engines.
Next part of our on-page optimisation is to work on meta descriptions, title tags and HTML coding. We also stress on image optimisation because in Shopify or as a matter of fact in any ecommerce site, images play a significant role. People search in Google image to find the right product, so we optimise images with proper alt-tags.
We work on schema markup, which is valuable for ecommerce stores to showcase data like pricing, reviews and videos in search results to boost click-through rate (CTR) ratio.
A big part of off-page optimisation is blogger collaboration with reviews and giveaways. We also write quality blogs, both for internal blogs and guest blogs to bring traffic. We work on social media promotion and get a good traction from popular social media sites Facebook, Twitter, Google, Youtube and Pinterest.