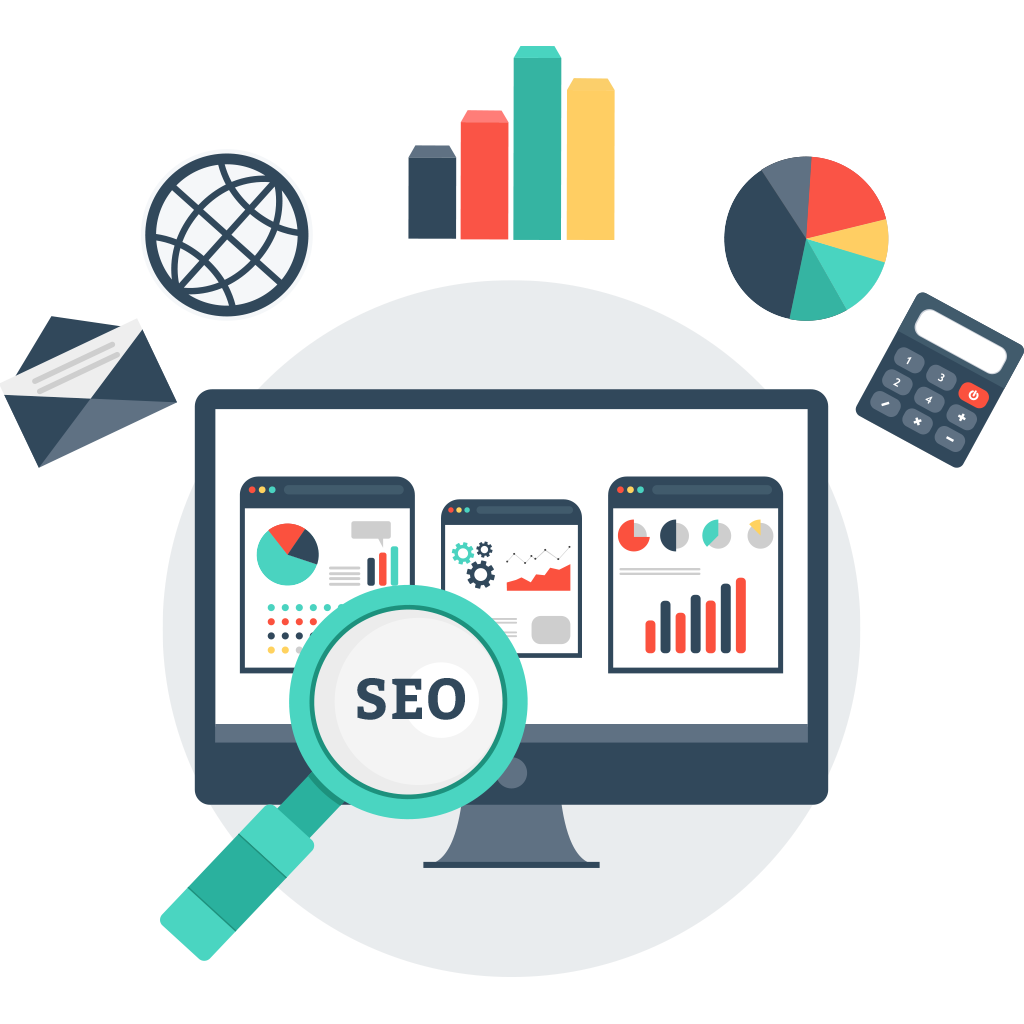 SEO Services in Brisbane
The search engine marketing has witnessed rapid transformation in the last five years. Google has emphasised mostly on organic ranking, and with the release of the Penguin, Panda and Hummingbird algorithm updates, online marketing has become more holistic. As a leading SEO Brisbane company, we formulate tailor-made SEO strategies for our clients that will lead to authentic ROI. The most important thing we do is a comprehensive auditing of existing website and creates the foundation of the website with the best possible standard. First we fix if anything wrong in the site, and then create a strategy that will possibly achieve the best result.
Content evaluation
A significant part of SEO is to evaluate the pages and find major issues like duplicate content, broken links etc.
We do a comprehensive study of a website, find the issues and fix it.
Keyword Research
We optimise a website after careful research on keywords. We not just depend on the personal knowledge but also use tools like Ubersuggest, Google Keyword Planner, and Market Samurai to understand actual search volumes and incorporate keywords judiciously.
Page Titles and Meta Tags
Page titles and Meta descriptions are very significant for search engine optimisation. We optimise the page titles and descriptions and also incorporate keywords in the body content. We write clear, relevant and strong call to action descriptions.
Use of Header Tabs
Another important part of website auditing is to properly writing heading tabs. We use unique and targeted H1 tags in each page. We don't use more than two H2 tags in a page. We sometimes use H3, h4 tags in less relevant pages.
Loading Speed
Loading speed is a big factor in search engine optimisation. We employ every possible speed optimisation method to improve the page speed. For clients with small websites, we try to keep page speed more than 80. For large ecommerce websites, we try to keep the speed as optimum as possible.
Correct HTML Tags
Set the correct Geographic Target
Submit an XML Sitemap
Review HTML Suggestions within a few weeks
What We Offer
We are a trusted performance-based SEO agency in Brisbane, consulting for all types of companies. Our objective is to help small to medium enterprises and provide them a great return on investment (ROI). We create innovative strategies that are in line with the present SEO updates. Our SEO strategies will help to bring high quality traffic to the websites.
We place our clients' businesses at the top of the search engines. Some of the salient features of our services are as follows:
We provide our clients with personalised services. We create tailor-made solutions for each client according to the requirements.
We have a team of professional SEO consultants who are knowledgeable and have expertise on the current SEO tactics.
We provide our clients with full site audit, keyword research, content strategy & marketing, digital PR and branding.
We also work on social media content and promotional content through press releases, forum submissions and others.