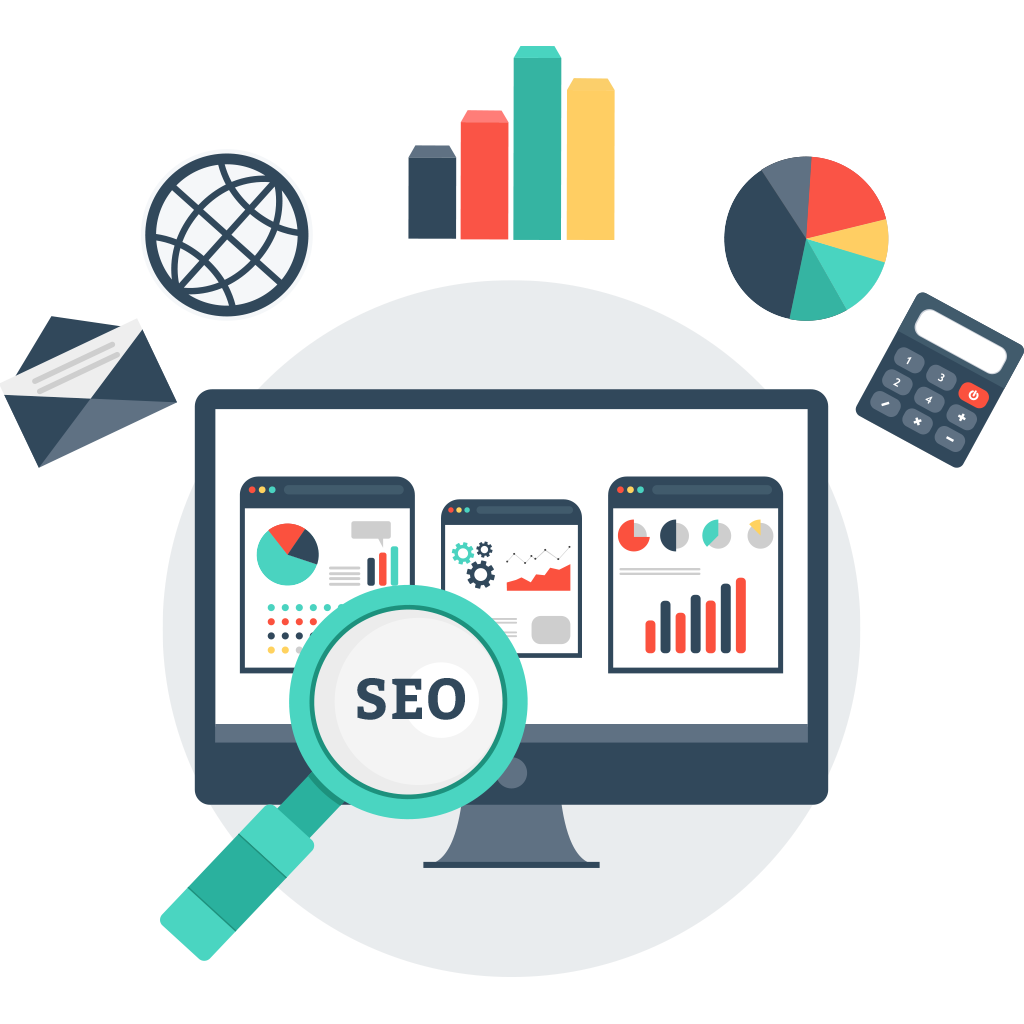 SEO Services in Perth
An efficient SEO strategy primarily depends on relevancy of keywords because keywords are the backbone of search engine optimisation and proper keyword rich content will attract more qualified traffic. We understand that qualified traffic means more enquiries, and more traffic leads to better conversion rate. Our approach is to understand clients' businesses and extensively research the search terms that are most likely drive traffic to the websites. Our effective SEO strategy offers our clients with the following:
Optimisation based on targeted audience and help companies to give direct access to ready-to-buy customers who are searching for the products and services.
We emphasise on local businesses and bring qualified traffic.
A sustained presence in organic search engine optimisation results.
Working with companies to build their brand.
What We Offer
Search engine optimisation is a quintessential part of online marketing strategies. We devise a well-versed strategy for our clients after researching on various aspects such as competitive analysis, existing website auditing, keyword research, keyword positions and rankings and others. It is a long-term investment and we believe organic traffic provides a better ROI then paid strategies.
Keyword Analysis
We first understand clients' businesses and research on various keywords that are more relevant to the businesses. We extensively research on keywords and do an analysis on desired position of visibility in search engines, plus incorporation of keywords to relevant pages.
On-Page Optimisation
We focus on meta tags and body tags within the content so that the search engines will more easily catch the content of the website. We also look at the keyword density of the content and optimise the content in a way so that it looks natural. In addition, we look at the speed of the website and responsiveness.
We use Schema and AMP to enhance the website. Schema is a microdata that can be incorporated into the website to make it easier for the search engine to understand the information. It is a valuable part of on-page optimisation. Although it will not directly a part of
SERP but it will definitely help in achieving greater visibility of the content.
AMP (accelerated mobile pages)is an open source coding structure helps to make websites to load fast on mobile devices and use less data. We optimise the website speed so that it will give a positive impression which leads to more engagement and clicks.
Off-Page Marketing
These days with lots of restrictions, link building is challenging. We improve a website's traffic through proper link building methods. Our link building is organic. For example, we are involved in various forums and online communities, putting details, share images, documents or videos to promote the website. Also, we develop high quality micro blogs to promote a website.
We emphasise on high quality links that direct potential customers to useful content.
Social media marketing is a part of off-page optimisation. We promote websites on various social media platforms to attract visitors to the pages. From an SEO perspective, a good content marketing along with social media marketing not only promotes the website but also attracts links.
Landing Page Optimisation
We do effective landing page optimisation that will improve the chance of visitors to engage in the website and better conversion rate. We minimise the bounce rate by making the website attractive, easy to navigate, clear calls to action and less cluttered.
We develop an efficient CRO (conversion rate optimisation) strategy to ensure better ROI and make sure our clients' money will not being wasted in the wrong areas.