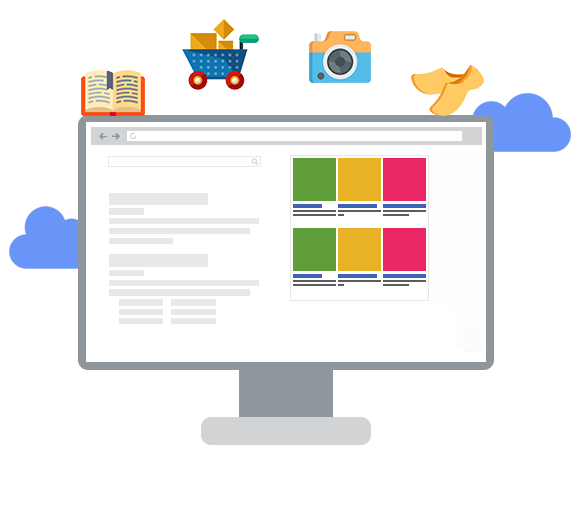 Google Shopping Ads Management Agency in Australia
Product Listing Ads
We have an expertise to create product listing ads and create an optimal bid strategy based on desired marketing objectives. We not only work on Google shopping ads section but we optimise ads that will appear on the main search engine results page.
The success of google shopping ads principally depends on custom bidding strategies, optimisation and quality of the product feed. We work with our clients to optimise the feed for maximum visibility across a large spectrum of relevant search terms.
How We Work
With our experience and expertise in the Google shopping ads, we help clients to stand strong against large retailers or service providers. We understand where, how and what to bid.
Google shopping is an excellent way of overcoming the size hurdle and to create a successful ad campaigns, we match specific search queries to clients' products offering.
Quality of data
Google emphasises on the quality of data it supplies to visitors, so the merchants have to make sure their product information is thorough and up-to-date. We ensure that every product description is as comprehensive and relevant as possible and prices are accurate.
Bid Management
We have an excellent way of bid management that uses information on margin, CPC and conversion rates to make bids competitive for the product groups.
For the best solutions for our clients, we devise an advertising strategy based on definite, quantifiable objectives. Our bid management system ensures our created ad campaigns run on the specified parameters determined by these quantifiable objectives.
Quality Score
We work hard to improve the quality score of the websites, for which we take care of number of factors including landing page relevance and CTRs. We create direct correlation of the landing pages to the target URLs in the shopping feed.
Bidding Control
We have a comprehensive bidding control that can be achieved on different hierarchical levels including product types, brands, conditions, Ad labels, Ad Groups etc. We are a professional company, taking necessary precautions in bidding. For example, we avoid bundle up too many products in one Ad Group as it is important to take into various accounts of profit margins of each product.
We segregate products based on product specification to achieve CTRs and conversion rates.
What We Offer
We offer extensive Google shopping campaigns that attract target audience based on demographics, behaviour and shopping pattern.
We provide our clients with high PPC conversion rates with Google product listing ads.
We also provide with mobile ready PLA ads, which appears first in search results.
We optimise shopping ads and product feeds.
We have a clear metrics that offer a snapshot of how Google shopping campaign should be performed.
If clients don't provide the product photographs, we provide them with copyright free images.
We create and optimise landing pages to persuade users to purchase once the ads are clicked.