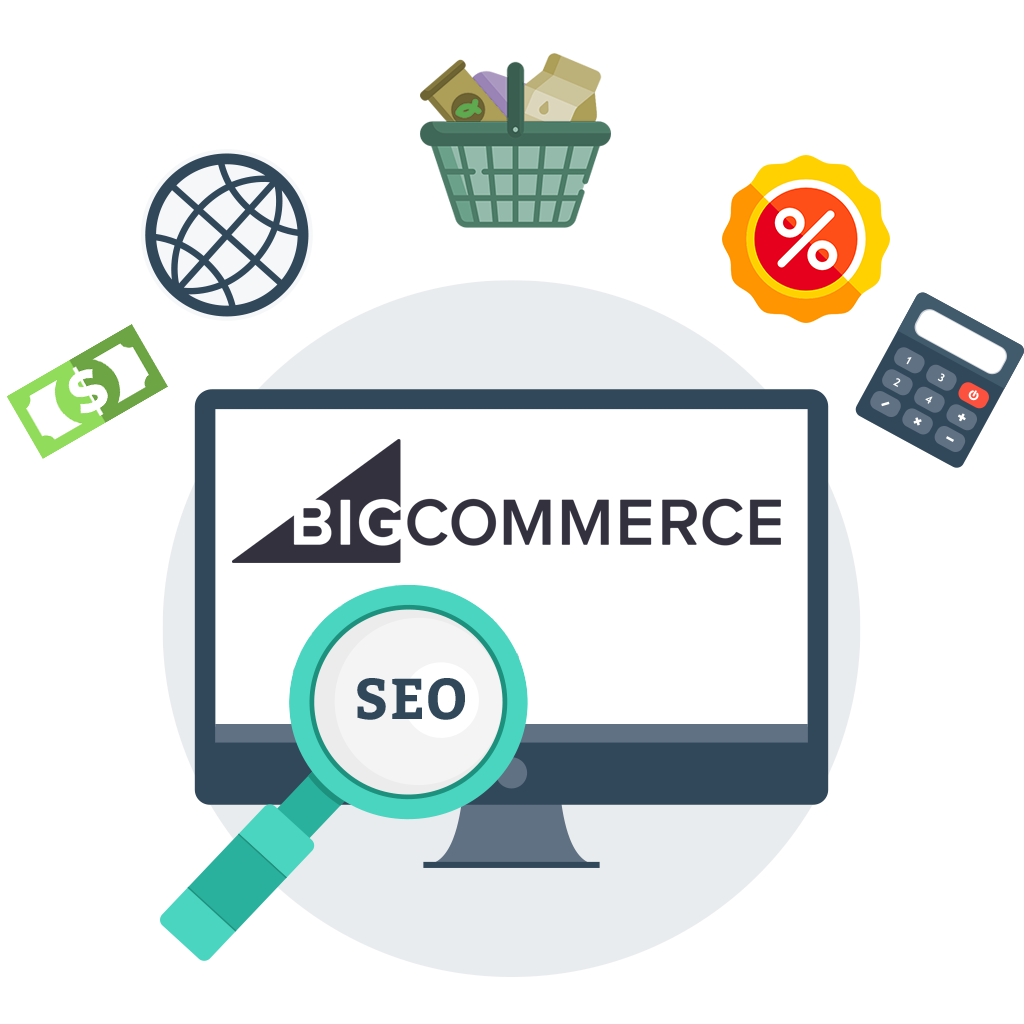 Bigcommerce SEO Sevices Agency in Australia
Bigcommerce is a great platform when it comes to search engine optimisation for ecommerce websites.
We are an experienced online marketing agency, working with many ecommerce websites by various methods. We use bigcommerce SEO tactics that are easy for merchants to control some significant aspects of SEO.
When an ecommerce website is launched, there are always certain challenges and barriers that demand certain skills to properly achieve good traffic and eventually sales.
Prepare Bigcommerce Store for SEO
When we design a Bigcommerce store, we ensure that the loading speed is optimum, curtailing unnecessary options, customisations and images. We remove anything that distracts users to make the purchase and make the website light, user-friendly as well as aesthetically elegant.
To make the website leaner and light, it is important to have appropriate skills to work on website structure and optimise the code for faster loading time. We have necessary skills to develop Bigcommerce websites, implementing the right kinds of development tasks.
We have the required experience to design and develop Bigcommerce file structure and code. Unlike other CMS like WordPress, Magneto and others, Bigcommerce platform requires specialised skill-set where customisation is best avoided.
Bigcommerce Designs
We are on the forefront of web design and always work on improvisation on the design aspect. We have an experienced and knowledgeable team of designers, specialised in Bigcommerce client sites. We design websites understanding the functionality of it and the levels of customisation it permits its users.
We access to a store's code, and configure a website it our client's preference, as well as in the way that will bring the best results. We have the freedom to build captivating websites and distinctive websites for our clients on the Bigcommerce platform. Our unique designs help to attract potential customers and eventually the revenue sources.
Bigcommerce Development
We develop Bigcommerce sites with customised solutions for our clients. Our team helps clients to pick the right platform and develop the sites. We have successfully executed highly complex migrations to the Bigcommerce platform. We assure our clients with total security and safely move their websites from one ecommerce platform to another. We work on site navigation, loading speed and website structure to keep a good ranking in search engines.
Our Bigcommerce development is an essential part of SEO because we use advanced features that help to increase awareness and bring more users to a website. We implement latest SEO tools to streamlined listings on high-traffic shopping websites.
We integrate with Google shopping that allows your website advertise to potential customers searching for products on Google. Our Bigcommerce development saves time and improves accuracy by automatically listing all the products on Google shopping.
We help our clients to reach their product listing to expand on the largest, and most-trusted product comparison engines. We integrate websites to recognised sites Nextag, PriceGrabber, Shopping.com and others.
We sync store data to prominent email marketing platforms such as MailChimp, Infusionsoft and others. It will help to promote products based on buying history, customers' feedback, target potential customers with giveaways or rewards, special offers and other promotions.