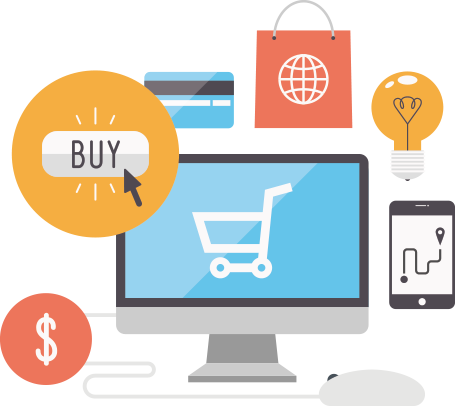 Ecommerce SEO Sevices Agency in Australia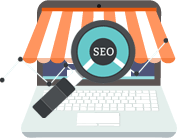 Search engine optimization plays a significant part in e-commerce website promotion. We offer various kinds of eCommerce marketing services that focus on every aspect of online marketing and deliver a high return on investment (ROI).
Ecommerce SEO is an important aspect of our overall eCommerce marketing campaign. The focus of our eCommerce marketing is to bring high-quality traffic to clients' websites. We also customize the campaigns according to clients' requirements and field of operation.
Our Process
Search Engine Optimisation has the highest return on investment in any ecommerce marketing campaign. We are constantly updating our processes, analysing incoming data, anticipating and utilizing changes in search engines. We create unique campaigns based on the clients' marketing resources, objectives and challenges. We have a structured strategic approach that set apart our ecommerce organisation from the competition.
We evaluate clients' website from the scratch and assess how the present strategy is positioned against the competition. We optimise every aspect of the page and achieve higher organic visibility on the internet.
The whole process is segregated into five divisions:
We do extensive technical auditing of the Ecommerce website and evaluate it based on latest Google guidelines. Our auditing is completely manual and checks the website based on technical SEO guidelines.
We extensively research on keywords and implement it
on-page SEO
including key category, product description and landing pages to uncover high volume and converting keywords to target. We use different types of keyword research tools including Google keyword planner, KWFinder Tool, SEMrush and others to research on various eCommerce keywords.
We go through various keywords category, product and landing pages to unveil various high volume keywords to target. We first analyse potential keywords and then narrow down based on four criteria such as search volume, keyword/product fit, commercial intent and competitiveness.
We comprehensively audit the existing content and incorporate appropriate meta tags and heading to optimize it. We also work on body content and properly maintain keyword density inside the main content. In addition, we optimize photographs with correct alt tags and check the grammar and spelling.
We create content for the websites and also promotional content for blogs, articles, forums etc. All these content optimization is under our on and off site content optimization.
Doubling sales
We are a result-oriented Ecommerce SEO Agency, so we take a holistic approach to improve the sales. We focus not only on improving organic keyword ranking but increase conversions on the traffic. We monitor every aspect of search engine optimisation and help clients to minimise shopping cart abandonment to increase sales.
Boost ROI
We intricately analyse the business requirements of our clients and emphasise on buyers' journey to understand the path to complete a sale process. Based on findings, we provide clients with the most customised ecommerce solution to increase ROI.
Enhance Website Usability
As a professional SEO Agency, we understand the value of usability of the website for SEO. Our SEO techniques help to minimise the bounce rate and give users a good experience. We also make websites easier to navigate for the search engines.
Analysis the content
We provide overall SEO service that includes optimising content, narrow down keywords, managing multi-language content and others.
We do the following analysis:
Competitor analysis
Keywords research
Correct site's architecture and internal linking
Optimising content and reducing bounce rate
Optimising products